20 November, 2023
0 Comments
---
Things to See When You Travel to Japan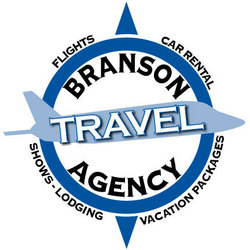 Chances are, your Japan vacation will be a once in a lifetime opportunity. It is understandable that you will want to do and see as much as you can in the short time you're there. Here are some of the top attractions that you will want to include in your itinerary.
A� Mount Fuji: This is one of Japan's most famous mountains, and the most photographed. Considered one of the "Three Holy Mountains" its peak is 3776 metres and is Japan's highest. It is a popular climbing spot for visitors and Japanese alike. July and August are the best months of the year to go; it is strongly discouraged to climb in the winter months, due to inclement weather.
A� Hot Springs Resort: Japan is famous for its hot springs and there are many springs and resorts located throughout the country. Whether you want an indoor or outdoor bath, you'll be able to find a resort that fits your tastes.
A� Imperial Palace: This is the Emperor's main residence and the grounds are open to the public. Lush gardens await you as take a stroll or visit the other museums and buildings onsite.
A� Nijo Castle: This historical castle dates back to the 1600's and is a must for any history buff. Complete with moat, surrounding concrete and lush gardens.
A� Osaka Castle: This is one of Japan's most famous landmarks. The castle itself sits on one square kilometre of land; the grounds are over 15 kilometres. There are many gardens, and a few museums onsite.
A� Togetsu-kyo Bridge: The literal translation is "Crossing Moon Bridge," and is a picturesque scene with the Hozu River underneath.
A� Tokyo DisneyLand and Tokyo DisneySea: Fun for the whole family; visit with your favourite Disney characters, take in a sea show, ride on a coaster or watch a parade.
A� Miyajima Island: It is only 12 square miles, but this small island is rich with history and lush with ancient forests. Visit the Gumonjido Temple, which was founded in the early part of the 9th century. The island is considered a sacred site of both Buddhism and Shintoism.
Japan is rich with culture and history, and you will gain much better knowledge of its people by visiting some of the sights above. Talk to your travel agent and find out if any of the destinations can be included as part of a package.
Of course, with the recent problems occuring in Japan, it would be best to wait a while before going on vacation there. Relief money would be a great help as well.